Visit
What are the dates and opening times?
Saturday 13th, Sunday 14th, Monday 15th January 2024 from 9 am to 6 pm
Tuesday 16th January 2024 from 9 am to 4 pm
Where do the events take place?
Expo Riva Schuh & Gardabags takes place in a variety of premises:
Riva del Garda Exhibition Centre
PalaVela (Congress Centre Riva del Garda)
Astoria Resort
Du Lac et Du Parc Grand Resort
Grand Hotel Liberty
Lido Palace
Hotel Luise

To follow a map of the fairgrounds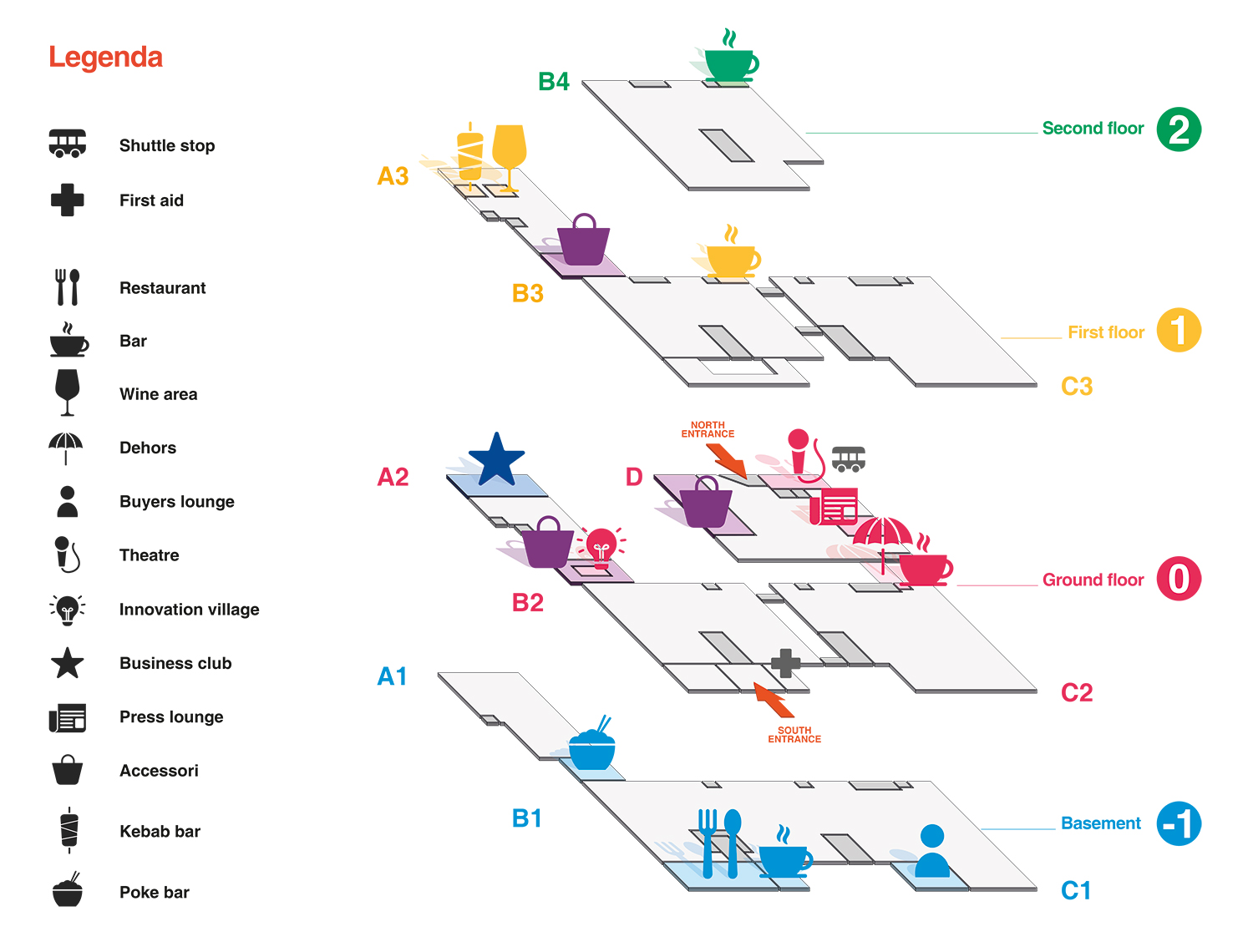 Who can visit?
Entry to the fairs is limited to organised distribution: large warehouses; hyper-markets; buying groups; online sales; chains of shops; large organised retail; wholesalers and importers; small chains and Italian and foreign retail.
How can I get the ticket for the fair?
Are you already a registered user of our Special Visitors' Area? Enter using your credentials and click on the REGISTRATION box to complete the procedure (it's free of charge).
Do you not have a registered profile yet in our Special Visitors' Area? Register to access this virtual space, enjoy the range of functions and start the registration procedure (it's free of charge).
What is the Digital Connection?
The Digital Connection offers a concrete business opportunity, designed to extend the benefits of participation in Expo Riva Schuh & Gardabags. It offers a virtual route, parallel to the fair, based on an innovative digital platform that will be active from May to September 2023.
How do I get to the fairs?
You can find complete information on how to reach Riva del Garda and the Exhibition Centre at the following link.
If you need a transfer service from/to the airport or an urban shuttle bus to take you from the city centre or the surrounding areas directly to the fairground, find all the details here.
Where can I park?
Parking spaces are limited, use the shuttles to get to the show!
We are working to make the fairgrounds even more user-friendly. Work is therefore under way on the construction of the new multi-storey car park, which, for the time being, means that parking spaces are not fully available.
The shuttle service has been stepped up to make it easier for you to reach the fairgrounds: city shuttles to and from the centre, suburban shuttles to and from neighbouring areas (Nago-Arco-Torbole-Riva) and dedicated shuttles between the fairgrounds and the hotels hosting the show. No reservation needed.
Which is the nearest airport to Riva del Garda?
Verona Villafranca, which is about 80 km away.
Expo Riva Schuh and Gardabags offer a shuttle service for exhibitors and visitors for a small charge, from the main airports (Verona, Milano Linate, Milano Malpensa, Bergamo) to the exhibition centre.
How can I book a hotel?
CONTACT ONTHEGO, travel agency of Expo Riva Schuh and Gardabags, who will be able to offer you a wide selection of hotels especially chosen for you.
---
Didn't find what you were looking for?
We'll get back to you shortly.
---