Exhibiting Companies - how to take part
To make the most of all the business opportunities offered by the Digital Connection and follow the Expo Riva Show timetable of events in live streaming or on demand, exhibiting companies will be able to link up to the event digital platform until February 28, 2022.
Registration procedure
1. SEND A PARTICIPATION REQUEST
Send a participation request for the next edition of Expo Riva Schuh & Gardabags using the appropriate form
">PARTICIPATION REQUEST
2. CREATE YOUR EXHIBITOR PROFILE
Follow the Organisation Office's instructions (info@exporivaschuh.it, +39 0464570153) to confirm your participation and wait for instructions to activate your Exhibitors' Reserved Area
3. PERSONALISE YOUR CATALOGUE AREA
Go to the catalogue section of your Exhibitors' Reserved Area and insert images, text, documents and videos about your company and products.
4. ACCESS TO THE DIGITAL PLATFORM
Nearer the time of the event you will receive an invitation email from Expo Riva Schuh & Gardabags - swapcard@exporivaschuh.com - to enable you to access the platform.
click on "ACCESS"
enter your e-mail address and create a password
enter the platform whenever you want using the "ACCESS THE PLATFORM" button available on the homepage of the website
on the platform, you will find exactly the same information that you entered in the catalogue in your Exhibitors' Reserved Area as a starting point, but you will be able to continue to implement your exhibitor's shop window directly using it
Benefits for Exhibiting Companies
access to one or more shop windows that can be personalised and where you can present your collections and give added value to your company's brand identity
enter virtual spaces and rooms which are ideal for networking and to create new sales contacts
meet buyers and increase your sales
take part in Expo Riva Show, an event within an event, aimed at edutainment (education + entertainment) for the sector
enable buyers to track you easily using the new catalogue, with brand new functions such as searching by product type or by specific technical product features
access customer management services to manage your diary of one-to-one appointments quickly and easily
take a closer look at the direct communication tool between the fair and its community, which will form an integrated part of all the future initiatives - physical or digital - of Expo Riva Schuh & Gardabgs.
13 - 16 January 202415 - 18 June 2024
Exhibition CentreVia Baltera, 20 - 38066 - Riva del Garda (TN)
The objective of Expo Riva Schuh & Gardabags goes beyond simply selling exhibition space. Edition after edition (number 100 will be held in Riva del Garda from 13 to 16 January 2024), it aims to creat…
Read on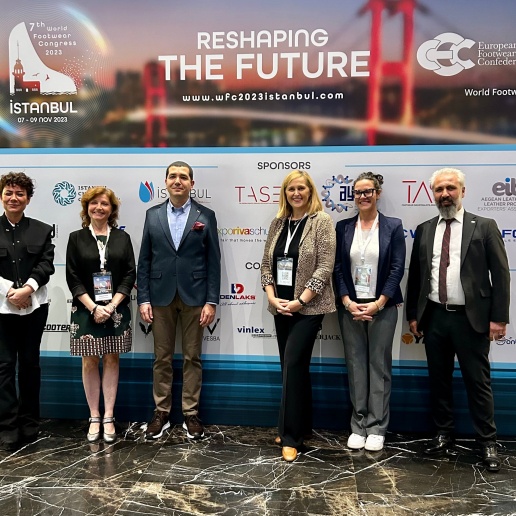 Read on